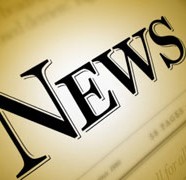 Share This
Recent News Articles
Local Guides
17 soldiers, 4 children killed by bombs
A car bomb killed at least 17 soldiers in Pakistan and four children died in an explosion in Afghanistan, officials said.
The car bomb was detonated close to an army post near the town of Miranshah in North Waziristan, Pakistan, Saturday night, killing the soldiers and the driver of the car and injuring more than a dozen security personnel, Khaama Press reported.
Officials said the explosion went off next to two tankers that were supplying fuel to the post. The blast set the tankers on fire and destroyed a nearby barracks.
No group had claimed responsibility for the attack.
An explosion in the Mianshin district of the southern Kandahar province of Afghanistan killed at least four children and injured two others, Khaama Press said.
Local government officials said militants planted an improvised explosive device that was meant to kill security forces.
Afghan President Hamid Karzai called the explosion an inhumane act, Khaama Press said.
Copyright 2013 by United Press International