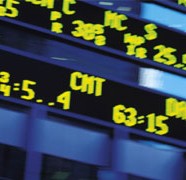 Share This
Recent News Articles
Local Guides
China announces plans for grain farming
China announced it plans to secure over 1.67 billion mu (275 million acres) of land for grain farming this year.
Agriculture Minister Han Changfu said different regions in the country will take advantage of their agricultural features to increase the acreage of high-yield crops, the Xinhua News Agency reported.
Han called on agricultural departments at all levels to increase subsidies for farmers and take steps to reduce grain output losses from unfavorable factors, such as weather-related disasters.
Weather forecasters have said a lack of rainfall could result in a spring drought. Taking note of that, the Agriculture Ministry is encouraging earlier planting this year and putting more young laborers to work, the report said.
Raising grain output and increasing farming subsidies are the focus of this year's first official government document under the country's new leaders.
China's grain output rose 3.2 percent year-on-year to a record 590 million tonnes (metric tons), the ninth straight year of growth, Xinhua said. A metric ton is about 2,204.62 pounds.
Copyright 2013 by United Press International