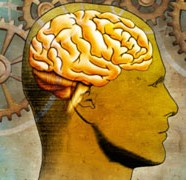 Share This
Recent News Articles
Local Guides
NYC settles lawsuit over subway dancing
New York City has agreed to pay $75,000 to settle a federal lawsuit filed by a couple arrested for dancing on a subway platform, officials said.
The settlement puts an end to the lawsuit Caroline Stern, 55, and her boyfriend, George Hess, 54, filed last year for their July 2011 arrest, for which they spent 23 hours in custody, the New York Post reported.
On the night of their arrest, Hess and Stern danced while waiting at the Columbus Circle subway station after a jazz show at Lincoln Center. Two police officers told them dancing was not allowed on subway platforms and arrested the couple after Stern could not produce a photo ID.
Stern said she and Hess were happy about the settlement, but said their arrest could have been avoided.
"I'm kind of glad it's over," she said. "At the same time, with all the issues with the stopping and frisking people, I think the cops really have to be better trained in dealing with various situations. This was a huge waste of money and time for everybody involved."
New York City lawmakers have criticized the city's record of settling lawsuits, particularly ones dealing with the police department, with taxpayer money.
"At $75,000 a dance, the city's going to go bankrupt sooner than we thought," said city Councilman Peter Vallone Jr., D-Astoria. "Here, it looks like it was the taxpayers who got served."
The city paid out more that $185.6 million in fiscal year 2011, settling suits against the NYPD.
"Their policy is to settle regardless of the guilt and just throw taxpayer money out there," said Vallone.
Copyright 2013 by United Press International