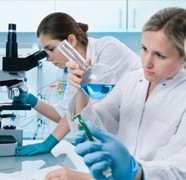 Share This
Recent News Articles
Local Guides
Volcanic activity increases in Indonesia
Volcanoes in western Indonesia are showing increasing activity with one spewing volcanic ash on the provincial capital Bandar Lampung, officials said.
The capital city of the Lampung province is 45 miles from the volcano, Mount Anak Krakatau, located in the Sundra Strait, China's official Xinhua news agency reported Tuesday.
All of Bandar Lampung was covered in volcanic ash, officials said.
"High wind velocity has likely carried the ash from the southeast to reach as far as Bandar Lampung," Nurhuda, of the Lampung Meteorology, Climatology and Geophysical Agency, said Monday.
"We urge residents in the area to wear masks when they go outdoors, especially when they are riding motorcycles," Nurhuda said.
Mount Anak Krakatau began emitting molten lava and ash eruption midday Sunday, officials said.
The volcanic ash also reached parts of Pesawaran and Pringsewu regencies, they said.
Copyright 2012 by United Press International