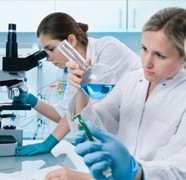 Share This
Recent News Articles
Local Guides
FBI held information on Apple devices
A hacker group has posted the identifying information of more than 1 million Apple devices it says it stole from the computer of an FBI agent.
The group AntiSec says the information was on the laptop of Supervisor Special Agent Christopher K. Stangl from FBI Regional Cyber ActionTeam and New York FBI Office Evidence Response Team, contained in a file named NCFTA_iOS_devices_intel.csv, InformationWeek reported Tuesday.
NCFTA stands for the National Cyber-Forensics & Training Alliance, which the FBI says is "an international model for bringing together law enforcement, private industry, and academia to share information to stop emerging cyber threats and mitigate existing ones."
AntiSec has accused the FBI of using the identification numbers to track Apple users.
The one million posted numbers are just part of 12 million it found on the FBI computer, AntiSec said.
Neither the FBI nor Apple has responded to requests for comment, but Apple's privacy policy allows it so share customer information with the FBI if it decides to do so, InformationWeek said.
The policy states the company may disclose customer information "if we determine that for purposes of national security, law enforcement, or other issues of public importance, disclosure is necessary or appropriate."
Copyright 2012 by United Press International