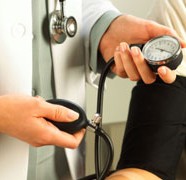 Share This
Recent News Articles
Local Guides
Toddler survives 39-minute heart stoppage
A 2-year-old British boy who had a heart attack and was kept alive by CPR has recovered after his heart stopped for 39 minutes, his mother said.
Trudy Hilary said she found her toddler Zach collapsed on the floor Jan. 26 and performed mouth-to-mouth resuscitation on him for 10 minutes until the paramedics arrived. They continued CPR until they reached the hospital where the boy was given adrenalin to start his heart again, The Daily Telegraph reported Friday.
Doctors at York Hospital were told the parents the boy had swelling on his brain and he was put into a medically induced coma. However, there were concerns he suffered brain damage, his mother said.
However, Trudy Hilary said her son is back to where he was before the heart attack — but it took him several months to relearn how to eat, hold a cup, walk and talk all over again.
When Zach Hilary was taken off a ventilator while in the hospital, a brain scan showed he had brain damage, but he was given physiotherapy and speech therapy and on Feb. 27 he was sent home, his mother said.
Doctors said the cause of the heart attack remained a mystery.
Copyright 2012 by United Press International