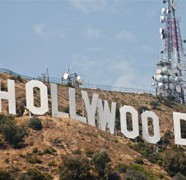 Share This
Recent News Articles
Local Guides
Colter to return to 'The Good Wife'
U.S. actor Mike Colter is scheduled to return to CBS' "The Good Wife" where he first made a brief appearance in 2010, The Hollywood Reporter said.
Episodes in the fourth season of the drama will focus on the home life and illegal activities of Colter's drug kingpin character Lemond Bishop.
Other recurring guest star appearances include Denis O'Hare and Rita Wilson. Veteran actors including Christina Ricci, Nathan Lane, Maura Tierney, Amanda Peet, Kristin Chenoweth and Marc Warren will also make appearances in season four, THR reported.
Colter was in "Men in Black 3″ and will next appear in director Kathryn Bigelow's "Zero Dark Thirty."
Copyright 2012 by United Press International