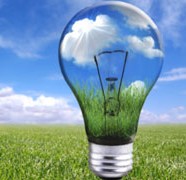 Share This
Recent News Articles
Local Guides
PetroChina invests in Middle East oil
PetroChina, China's biggest oil and natural gas producer, warned economic growth would be slow in the coming months.
PetroChina itself posted a 6 percent decline in its January-June 2012 profit, compared to a similar period in 2011, after losses from selling fuels, as sales at state-controlled prices eroded gains from higher production.
PetroChina, the world's biggest publicly traded energy producer, is only one of a number of international energy companies reporting disappointing earnings amidst the turbulent global economy and recession, which began in 2008.
"The road to global economic recovery will remain sluggish and tortuous in the second half of 2012," a statement from PetroChina said.
"The worsening euro debt crisis will continue to spread. Developed countries lack the growth momentum while emerging economies are expected to grow at a slower pace."
The company also said the economic downturn in China, the world's second-biggest economy, would continue.
PetroChina added that the outlook for global economic recovery would remain "sluggish and tortuous" for the rest of this year as the eurozone crisis spreads and growth slows in not only in China but other emerging economies.
In the six-month period that ended in June, PetroChina pumped 667.9 million barrels of oil and equivalent natural gas, up 3.8 percent from 2011. A total of 62.5 million barrels being produced from overseas production facilities.
Despite the setback, PetroChina is seeking expanded business opportunities in Africa, Asia and Canada.
PetroChina is to buy a stake in a Qatari exploration bloc, purchasing a 40 percent stake from France's GDF Suez.
In August 2009, PetroChina said it would buy CNPC's share of a Turkmenistan gas field for $1.19 billion.
Political unrest has thwarted some of the company's plans, however. PetroChina's plan to build a refinery in Syria with an annual capacity of 100,000 barrels a day has been shelved and PetroChina's South Sudanese production has been blocked by rising tensions between Sudan and South Sudan.
PetroChina is endeavoring to fulfill China's growing energy demand in the country while strengthening its international presence as a major energy player.
PetroChina Vice Chairman and President Zhou Jiping said Thursday in Hong Kong that international oil companies outside of China are optimizing global portfolios and that consequently there are "favorable opportunities for acquisitions" for PetroChina, a report in the Hong Kong Standard stated.
He said the company has set aside $15.7 billion for overseas investments in oil and natural gas assets in 2012 and that PetroChina will accelerate its acquisition strategies through cooperation with partners overseas.
PetroChina is seeking to boost its overseas oil and gas output to 50 percent of its total output in five to eight years from its current level of 9 percent, Zhou stated.
"Internationalization is a very important long-term strategy for our company," he said. "We remain very committed to expand our presence overseas.
"As far as I know the National Development and Reform Commission has indicated that it will facilitate the price reform of refined products and natural gas in the second half of this year. I think we will see a better situation after the reform," Zhou said in the Standard article.
PetroChina overtook U.S. oil major Exxon Mobil in 2011 as the world's biggest publicly traded oil producer after PetroChina's daily output rose to 2.4 million bpd, nearly all of which was domestically consumed.
PetroChina's growth has been driven by pumping exploiting its Chinese reserves, estimated to contain more than 6.5 billion barrels. Besides increasing domestic production, PetroChina has been seeking to soften the impact of softening domestic economic concerns by acquiring new reserves in Africa, Iraq, Australia, Qatar and Canada.
Copyright 2012 by United Press International