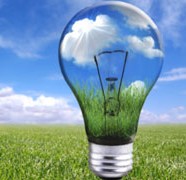 Share This
Recent News Articles
Local Guides
New Russian Baltic oil port up and running
The opening of a new Russian oil terminal on the Baltic Sea, seen as a new direct link to Europe, is having an effect on world crude markets, analysts say.
Russian President-elect Vladimir Putin last month celebrated the opening of the Ust-Luga terminal along the Gulf of Finland, west of St. Petersburg, by pressing a button to signal the loading the first oil tanker there.
The new universal port is at the end of the newly constructed, $3.3 billon Baltic Pipeline System-2 trunk oil pipeline system, which runs from Unecha in Russia's Bryansk Region to Ust-Luga.
The state-owned Russian oil company Transneft says it plans to pump 30 million tons of oil per year through the BPS-2 pipeline during its first operational stage, eventually ramping up to 38 million tons after a second stage is completed in December 2013.
The Kremlin sees the new Baltic Sea terminal as an important step in its goal to bypass transit nations such Ukraine and Belarus as a main route to supply energy customers in Western Europe.
Much like Nord Stream gas pipeline, it is part of Moscow's efforts to avoid frequent transit pricing disputes with its former Soviet states.
The new BPS-2 route also lessens Russia's dependence on the Black Sea and the chokepoint at Turkey's Bosporus Straits as an oil shipment outlet to European customers.
Transneft indicated last week it will divert as much as 5 million tons — 36.7 million barrels — from its Black Sea port at Novorossiysk to the new facility on the Baltic, Bloomberg reported.
The first tanker set off from Ust-Luga March 23, bound for Rotterdam and its Vopak Europoort terminal.
Port of Rotterdam officials said traders expect that the new Ust-Luga terminal to produce a shift of crude traffic from Central European refineries to seaborne trade in northwestern Europe. Transneft's preliminary export schedule calls for a 23.5-percent jump in crude exports via Baltic ports this year, they noted.
Because of the new influx of oil, the price for Urals crude in Northwest Europe fell significantly Friday compared to its price in the Mediterranean — a difference of $1.13 per barrel, Bloomberg said.
"Back in 2000, we had only begun to speak about the project," Putin said last month at BPS-2′s completion ceremonies. "In 2002, the work was started and few believed that it would be implemented on such scale."
The launching of the Ust-Luga terminal, however, came after months of delay.
It was originally set to open in November 2011 but the plans were called off when its jetties sank below sea level, the British energy and commodity price reporting agency Argus said.
Another start-up was attempted in late February but that too was canceled when Russia's technical watchdog Rostekhnadzor didn't issue a permit in time.
Copyright 2012 by United Press International