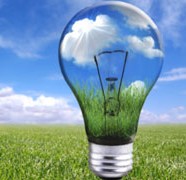 Share This
Recent News Articles
Local Guides
Mexico buoyed by renewable energy boost
Mexico, buoyed by success in wind energy expansion, is launching a giant solar energy project that sees a U.S. firm's role in its primary development.
Soaring crude oil prices have skewed national budgets throughout Central and Latin America and the ongoing row between Argentina and Spain's YPF Repsol is an indication of tension over rising energy costs.
Mexico will aim to circumvent the challenge of punishing oil prices by installing high-capacity solar power generation systems, company data indicated.
Californian solar systems provider SolFocus, Inc. said Thursday it joined with Mexican land and real estate developer Grupo Musa and U.S. energy developer Synergy Technologies LLC to work on a landmark solar power plant in Baja California, near Tecate, Mexico.
The plant is planned to have a 450-megawatt capacity but will be built in 50-megawatt phases. Construction on the first phase will begin this year and that part of the plant will be operational next year.
The plant will use the SolFocus Concentrator Photovoltaic equipment, but will be owned and operated by SolMex Energy S.A. de C.V., a new Grupo Musa and Synergy Technologies company focused on solar energy in Mexico.
Officials said Mexico's solar energy aims met with the objectives of both Mexican and U.S. energy planners.
"The project is in direct alignment with the Mexico and U.S. bilateral clean energy agenda," said David Munoz, director general of the Baja California State Commission of Energy.
"The countries share a common goal of achieving strong economic growth and energy security while addressing climate change and increasing the reliability of energy infrastructure," Munoz said.
"Mexico has been successful with wind energy, and now this large solar project will support our energy infrastructure and economic development efforts in the very near future," he said.
The renewable energy market in Mexico so far is limited to wind power but interest in other forms of renewable energy is growing.
With the launch of the new project, solar power development points to a major step forward as an energy source for the country, officials said.
Grupo Musa says it aims to provide low-cost, dependable energy but will use most of the initial 50 megawatts to meet its own energy needs. At least 120,000 megawatt hours of electricity will make it to consumers in Baja California.
"There is no doubt that Baja California faces energy challenges and we are excited that we are able to utilize two of our key resources – abundant land and solar fuel – to enhance the environmental and economic sustainability of northern Mexico," Grupo Musa Director of Special Projects Marcos Sarabia Rodelo said.
Experts say northern Mexico has the third greatest solar resource in the world, making it an ideal location for the project.
"While Tecate is a solar-rich region, the hot temperatures make it a challenging environment for traditional solar equipment," Synergy Technologies Chief Executive Officer Matt Piell said.
SolFocus was picked because of its advanced, high-efficiency CPV equipment and to improve the overall financial economics of the project, the company said.
The new project builds on SolFocus track record in the southwest United States and Mexico.
SolFocus Chief Executive Officer Mark Crowley said the project will "turn dormant land into jobs and low-cost, reliable electricity."
Grupo Musa has headquarters in Tijuana, Baja California, and has developed more than 250 business and industrial projects in Mexico and abroad.
Synergy engages in manufacturing energy technology and has headquarters in Waynesboro, Ga.
SolFocus, a leading manufacturer of solar energy systems based on Concentrator Photovoltaic technology, has headquarters in San Jose and is active worldwide.
Asian Pacific Corp. Panama, S.A. is a multinational business development and investment banking company.
Copyright 2012 by United Press International