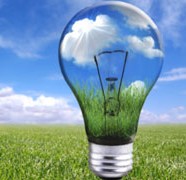 Share This
Recent News Articles
Local Guides
Harris gets Latin American radio order
An unidentified country in Latin America has contracted Harris Corp. for an integrated, wireless digital voice and data network.
Harris said that under the $12.4 million order for a communications for government agencies and the military, it will provide its OpenSky land mobile radio system, which integrates public safety communications with tactical radio communications through NetworkFirst, the company's interoperability gateway solution.
Federal agencies in the country will receive secure P5400 portable and M5300 mobile radios. Falcon II radios, including the RF-5800H high-frequency manpack for beyond-line-of-sight terrestrial communications and RF-5800V handheld, a lightweight radio for VHF line-of-sight communications will also be given the customer.
"This Harris solution fully leverages our unique mission-critical communications capabilities across a full spectrum of national security applications," said Brendan O'Connell, president, International Business, Harris RF Communications.
"The system delivers secure, interoperable communications in fixed and transportable configurations, providing real time situational awareness integrating both Falcon II tactical communications and public safety networks."
Copyright 2012 by United Press International