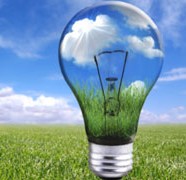 Share This
Recent News Articles
Local Guides
China expands oldest nuclear power plant
China has expanded its oldest nuclear power plant.
With the addition of a new pressurized water reactor power-generating unit, the Qinshan nuclear power facility near Shanghai has a total capacity of 4.32 million kilowatts, from its previous capacity of 650,000 kilowatts, said operator China National Nuclear Corp., state-run news agency Xinhua a reports.
CNNC said it expects the plant to generate about 34 billion kilowatts of electricity a year.
Qinshan began operation in 1991. The plant's expansion started in 2006 with the installation of a new generator unit, also with a capacity of 650,000 kilowatts.
A total of 14 nuclear power plants are operating in China. They account for 1.12 percent of China's power generation. Another 27 plants are under construction, says Gui Liming, a professor with Tsinghua University specializing in nuclear safety, Global Times reports.
Following Japan's Fukushima nuclear power plant disaster last March, China's existing reactors were allowed to continue operating during the country's safety review from March to July and construction on new reactors begun before Fukushima was allowed to proceed.
Chinese regulators declared the country's existing nuclear reactors and those under construction safe, based on the safety review.
Safety reviews of reactors in which construction hadn't yet begun when the Fukushima disaster occurred have not yet been completed.
Lin Boqiang, director of the China Center for Energy Economics Research at Xiamen University, in an interview with the newspaper, said the government's reapproving of new nuclear projects in the country "is only a matter of time."
The key issue, he said, is "whether we have full confidence in safety."
Noting that Beijing has lowered its nuclear power target by 20 million kilowatts in the aftermath of Fukushima, Lin said the Chinese "should trust the government" and its pledge to safely and effectively develop nuclear power.
"China cannot give up nuclear energy. Developing clean energy is the only choice," Lin said.
But Tsinghua University's Gui said the Chinese government "should do more to improve people's confidence in the technology," noting that the Chinese lack an understanding of nuclear energy.
Last December, China's National Energy Administration said the government aims to make nuclear energy the foundation of the country's power generation system in the next 10 to 20 years, adding up to 300 gigawatts of nuclear capacity over that period.
China currently relies on coal for three-quarters of its electricity, making it the world's largest coal consumer.
Copyright 2012 by United Press International