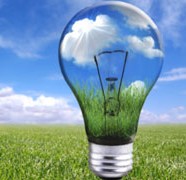 Share This
Recent News Articles
Local Guides
Brazil speeds up to embrace smart meters
Brazil is going ahead with a smart metering expansion in its electricity power grid despite persistent disparities in the distribution of utilities across the Latin American country's social spectrum.
Brazil is the largest regional electricity market with a power consumption known to surpass twice the combined consumption of Argentina, Bolivia, Chile and Uruguay.
Dependence on hydroelectric power for more than 72 percent of the supply means disruptions are common during drought and summer heat waves.
Officials say smart metering will make consumption and supply management easier to control and monitor. Brazil loses about $4 billion a year from energy theft, mostly in slum dwellings that dot the urban and rural landscapes and millions more through waste and inefficient distribution.
Brazil is spending billions on brushing up its image as a dynamic forward looking emergent society in the run-up to the 2014 FIFA World Cup and 2016 Olympics.
This week Brazil gave the go-ahead to Landis+Gyr to deploy the first advanced metering solution in Brazil.
The Landis+Gyr SGP+M system will allow utilities in the country to provide up-to-date energy information to help Brazilians control energy use, cut energy costs, reduce environmental impact and better protect against energy theft, the company said.
Following the system's certification by the National Institute of Metrology, Standardization and Industrial Quality, Landis+Gyr will install 200,000 new endpoints by the end of 2012.
The SGP+M system provides two-way flow of data between customer meters and utility back-end systems.
Promoters of smart metering say the system is expected to revolutionize energy management and grid security across the globe. Skeptics say smart grids and smart metering also make entire chunks of cities and countries vulnerable to malicious action and terrorism.
Despite the risks the industry is poised for takeoff in Brazil and the rest of Latin America.
Brazil's CPFL Energia, the largest energy sector private group, has contracted U.S. firm Itron to supply 20,000 smart meters and support services as part of the utility's program for advanced metering infrastructure for commercial and industrial clients.
CPFL will install the meters and is scheduled to complete the deployment in 2013.
After the installation, Itron meters will be integrated with CPFL's meter data management and billing systems. The unified metering platform will serve as the foundation for future smart grid initiatives. Itron has headquarters in Liberty Lake, Wash.
U.S. firm Trilliant has entered into a strategic partnership with ELO Sistemas Eletronicos to deliver smarter energy to utilities, businesses and consumers across Latin America.
The partnership permits ELO to sell and deploy smart meters compatible with Trilliant's Platform, specifically tailored to a business's particular goals, regulatory model and service territory.
Trilliant, which has headquarters in Redwood City, Calif., will be able sell ELO's electric meters to customers across Latin America and the rest of the world.
Copyright 2012 by United Press International