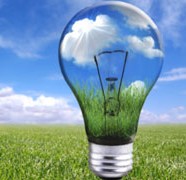 Share This
Recent News Articles
Local Guides
Auto makers upbeat, fuel efficiency up
Leading U.S. automobile manufacturers are forecasting higher car sales amid research that shows fuel efficiency gains in new vehicles over five years.
The upbeat outlook on car sales was helped by economic performance figures but fuel efficiency gains, cited in a University of Michigan report, amid strong gasoline prices would likely encourage more consumers to look again at new purchase options, analysts said.
All major carmakers reported expected recovery in sales in the second quarter. Ford Motor Co. raised its forecast for total 2012 U.S. auto sales to 14.5 million-15 million vehicles from 13.5 million-14.5 million vehicles.
Recovery in the first quarter of this year is judged to be quicker than in previous periods since the 2008-09 downturn.
The March data on car sales "underscore the new-found resilience of the U.S. car industry, which slumped badly when petrol prices spiked from 2006 and caused consumers to stop buying pick-up trucks and sport utility vehicles, precipitating a major crisis among producers," the Financial Times said.
"All automakers since then have moved aggressively to offer more fuel-efficient vehicles of all sizes."
Analysts said higher fuel prices had the dual impact of discouraging some consumers and pushing others toward dumping old models and opting for new, more fuel efficient vehicles.
Although car sales are tempered by low averages for job creation, the fact that more people are getting jobs than at the beginning of the year is also driving the auto industry.
Sales at Chrysler Group LLC rose 34.2 percent in March compared with the same month a year earlier. At Ford Motor Co., sales were up 5 percent from March 2011. General Motors Co. reported sales up 11.8 percent in March over March 2011.
For all of Detroit's Big Three, increases were strongest with car sales, while light trucks also were moving off the lots in great numbers.
Chrysler's car sales rose 53.1 percent, while its truck sales rose 27 percent. Ford's car sales rose 5.6 percent, while light truck sales rose 4.5 percent. GM posted sales increases of 22 percent and 5.1 percent for cars and light trucks, respectively.
Japan's Toyota Motor Sales U.S.A. reported a sales increase of 15.4 percent March to March. American Honda Motors Co. posted a 5 percent drop in sales overall.
Nissan North America Inc. sales rose 12.5 percent, while Hyundai Motor America sales rose 12.7 percent.
Kia Motors America Inc. said its sales rose 30.2 percent with a 56.5 percent increase in car sales and a 9.4 percent drop in light truck sales.
The sales are likely to be driven by the automakers' aggressive advertising about fuel economy of their new vehicles — both light vehicles and trucks.
The average fuel economy of new vehicles sold in the U.S. in March was 24.1 miles per gallon, up 4 miles per gallon or 20 percent from October 2007, the first month the University of Michigan began monitoring the trend.
The university's Transportation Research Institute runs an Eco-Driving Index that estimates the average monthly emissions generated by an individual U.S. driver.
That EDI stood at 0.83 in January 2012, a 17 percent improvement since October 2007.
The EDI takes into account both vehicle fuel economy and distance driven.
Copyright 2012 by United Press International