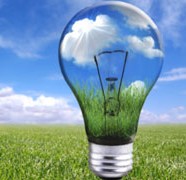 Share This
Recent News Articles
Local Guides
Australia's Solar Dawn in limbo
The future of Australia's massive Solar Dawn solar research and power plant is uncertain following the election of Queensland's new premier.
Campbell Newman, sworn in as premier Monday, plans to cut green programs started by his predecessor Anne Bligh, who was ousted in Saturday's election.
He says Australia's looming carbon tax, scheduled to take effect in July, would affect Queensland's economy and that the state would be "paying twice" if climate change initiatives from the previous administration, including Solar Dawn, weren't scrapped.
The proposed 250-megawatt solar thermal power plant by a consortium including France's AREVA Solar and Australia's Wind Prospect CWP was to cover 1,112 acres of infrastructure, including a solar field containing mirrors and steam boiler tubes and a power block with steam turbine generators.
Last June, following an announcement that the federal government would commit $480 million from its $1.55 billion Solar Flagships Program to the project, Bligh said Solar Dawn would be "the largest power station in the world using this type of solar thermal technology and be among the biggest solar plants worldwide – making Queensland a truly solar state."
Queensland, under Bligh, had committed $77.5 million to the project.
Construction on Solar Dawn was to begin this year and for operation to begin by December 2015.
But Newman said this week, "We made it very clear in the campaign that we wanted to see these green programs shut down because there's going to be a carbon tax."
Australia's Resources and Energy Minister Martin Ferguson said the government continues to support the Solar Flagships Program and the Solar Dawn project but added that "if the new Queensland Government chose to breach the existing financial commitment to the Solar Dawn project, the Australian government would naturally need to consider its own position," The Sydney Morning Herald reports.
Solar Dawn project director Anthony Wiseman in a statement said the organization hadn't been notified of any change of intentions from the Queensland government.
Professor Paul Meredith of the University of Queensland, the lead research organization for Solar Dawn, said that if the project doesn't go forward, approximately $60 million worth of research funding won't flow to the state.
"The clean energy agenda and the renewable energy agenda is an absolutely critical one for Queensland, and for the nation as a whole," Meredith told the Australian Broadcasting Corporation.
To be a key player "in this revolution in the energy sector," he said, "we have to build it now and we have to start training scientists and engineers and technologists and economists."
Copyright 2012 by United Press International