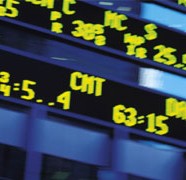 Share This
Recent News Articles
Local Guides
OECD area inflation has slowed
The Organization for Economic Cooperation and Development in Paris said the annual inflation rate for its 34 members had fallen to 1.9 percent in July.
The rate is one tick under the 2 percent annual rate of June 2012.
The OECD said food and energy price gains had slowed from June to July.
While experts are warning food prices will rise due to droughts in the United States and Eastern Europe, food price inflation for July "slowed to 2.3 percent … the lowest rate since September 2009," the OECD's monthly inflation report said.
In June, the annual inflation rate for food was 2.8 percent.
Energy price inflation "continued to decelerate, falling to 0.7 percent in July, down from 1.4 percent in June," the report also said.
Excluding food and energy items, a category called core inflation, was unchanged June to July at 1.8 percent, the organization based in Paris said.
The OECD includes many of the world's largest economies, including the United States, Britain, France, Japan, Germany, Poland, Canada, Finland, Mexico, Spain and Sweden.
Copyright 2012 by United Press International