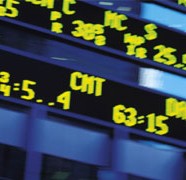 Share This
Recent News Articles
Local Guides
Few acres of corn in good or great shape
Seven of the top 18 corn-producing U.S. states have less than 15 percent of the crop land listed as in either good or excellent shape, farmers reported.
The U.S. Department of Agriculture said Tuesday that 4 percent of the corn crop in Illinois has been designated as in good or excellent shape, while 41 percent has been listed in very poor shape, 34 percent in poor shape and 21 percent in fair shape.
To be accurate, the remaining 4 percent is listed in good shape, while none is listed as excellent.
There is also no corn listed as excellent in Indiana, Iowa, and Kansas. In those states, 4 percent, 8 percent and 13 percent, respectively, are listed in good shape. Of those states, Indiana has the highest listing of corn in very poor shape — 40 percent of the crop.
Of the 18 most prominent corn-producing states, the state with the highest percentage of the crop in very poor shape is Missouri, where 58 percent of the crop is given the bottom rating.
Missouri is followed by Kentucky, which has 45 percent of the crop listed as very poor.
Besides the states already mentioned, Ohio has 11 percent of the crop listed as good or excellent.
Farms report that the corn harvest is 10 percent done, compared with a five-year average of 3 percent for this week of the year.
While drought has decimated much of the nation's corn crop, 50 percent of the crop in Minnesota, 57 percent in North Carolina, 47 percent in North Dakota and 51 percent in Texas is listed as in good or excellent shape.
From a national perspective, the crop condition was unchanged week to week with 3 percent listed as excellent, 19 percent as good and 26 percent in each of the categories of good, poor and very poor.
In this week of 2011, 52 percent of the crop was listed as good or excellent, 27 percent as good, 13 percent as poor and 8 percent as very poor.
Copyright 2012 by United Press International